Cheap batik fabric in Los Angeles, California with the original handmade from Indonesian. With a starting price of US $ 4.00 / meter or US $ 3.50 / yard, you can get quality and handmade batik fabric. Indonesian batik fabric at a cheap price with quality " wong solo ". Solo batik history can not be separated from the influence of the palace. Batik Solo began in the Kingdom Pajang more than four centuries ago. As is known, which is a continuation of the royal dynasty of the transfer rule of Demak Bintoro to Pajang ( Laweyan ).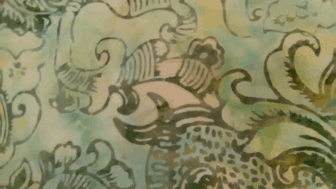 Laweyan village located on the banks of this Laweyan, was once the center of commerce Lawe (raw material weaving). Raw materials are supplied from local cotton Juwiring, PEDAN and Gawok. The distribution of goods in the market is done through the Lawe Kabanaran city not far from the Market Lawe. In the past there are many Bandar on the banks of the river, such as Bandar Kabanaran, and Bandar Laweyan. Through Bandar Laweyan is what connects the village to the Solo River. From here, batik connected with coastal areas.
Batik dlidir offer low prices because through the process of " cap " ( stamp ). When the cloth batik printing products flooding the town solo, we always survive. This is a form of our dedication in the field of Indonesian batik. A tradition that has been very strong with solo civic life and surroundings.
How to get Cheap batik fabric in Los Angeles, California
How to get Cheap batik fabric in Los Angeles, California?. We make it easy to buy a typical Indonesian batik fabric. Simply by contacting batik dlidir through whatsapp application +62 822 6565 2222. There you directly communicate with Mr. Mudzakir.
Whatsapp : +62 822 6565 2222 .
For us, batik is a work of art that manifests culture. Not stopping there, but also can provide benefits to the public. Batik art could mean a high level of civilization solo and surrounding residents.
Batik dlidir give meaning not only draw on the fabric, giving the motive and sell their produce. But a series of komperehensif every mind, the power and the long history of synergy in producing batik solo.