Batik fabrics for quilting Is one of art in designing batik. Art of making this batik cloth by combining some batik motifs with the color and pattern of each, then make it a sheet of new batik cloth. From the merger that will be born a unique creations that will make you fall in love. Not only that, the existence of various motifs, colors and also will make batik quilt like a work of art that has a high value.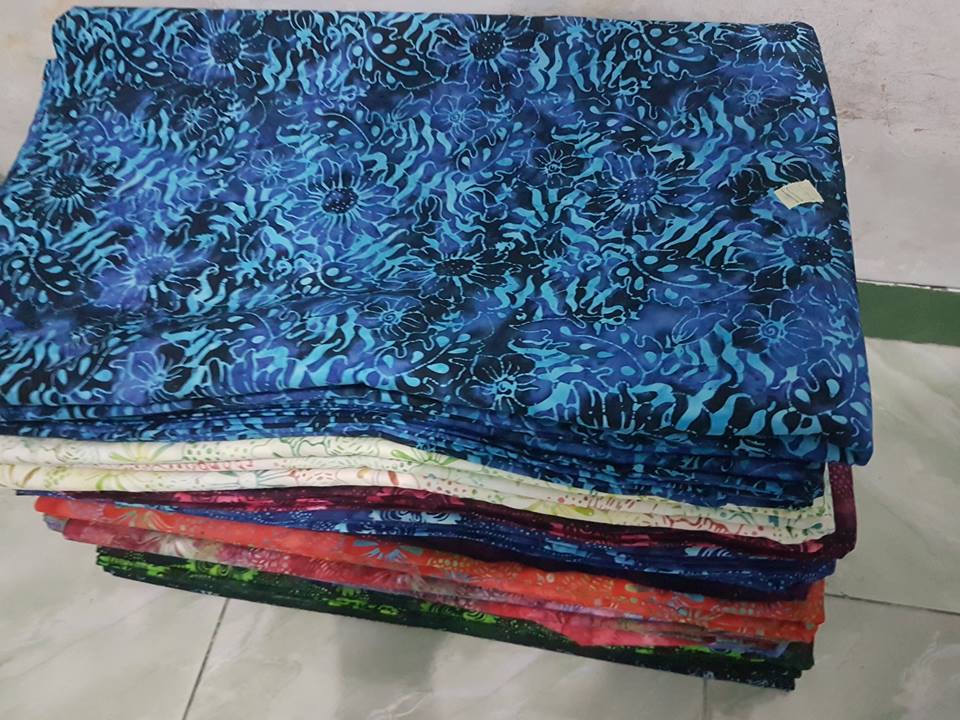 The uniqueness of this batik is you can choose your own motifs and colors of batik that you will use. This is because, this type of batik cloth sold separately from every style or motive. Then you can combine it by sewing it into one unity to your liking. Here you are required to create your own in creating a batik model that suits your taste. From pattern, motif, color, all you have to choose by yourself. Batik model like this is very popular in a number of countries in the world one of them in London.
Batik fabrics for quilting from Indonesia
These quilt batik pieces are now widely found in a number of batik shops. You can also order it according to the motives you want. Sales of this batik model is a roll. Each roll has a different motif. So, you will not only buy one or two batik quilts, but more. This is so, the motive that can be created from quilt batik can be more diverse. In addition, with the many motives you use, it will definitely add beauty and beauty to the batik cloth itself.
Batik model that is in this has a fairly expensive price. This is because, this cloth is not made for granted, but must be through the incorporation of some batik motifs. Furthermore, the motives are cut with the same size and sewn. Accuracy and patience in combining this will determine a result of batik quilt itself. The better the style chosen, the result will be more beautiful.
For reservations you can whatsapp to:
+62 822 6565 2222 Mr. Mudzakir
cheap batik fabric